THE BLOOD TALES, an experimental and empowering one-woman show, receives its UK premiere on International Women's Day at London's newest fringe theatre.
Conceived, written and performed by Birmingham-born experimental actress and spoken word poet Kate Joyner of The Silver Moon Theatre Co., THE BLOOD TALES re-wires the shamed based narrative of women's moon blood into a tale of beauty and empowerment that is both deeply provocative and political in its delivery.
THE BLOOD TALES is inspired by a series of 13 poems written over three consecutive moon cycles. Since its conception in 2015 it has been performed in the USA and Europe and has grown from a spoken word performance to a full-scale theatre production enjoying well received performances to diverse audiences in Spain.
Kate Joyner said "I am very excited and honoured to premiere my one-woman show in London on International Women's Day. The menstrual cycle, sadly, is still so misunderstood and too often a taboo subject in the home, workplace and places of education. I ask myself why is this? If it wasn't for woman's moon-blood there would be no human life on earth. I aim to challenge audience perceptions and promote the blood, quite rightly, as a celebration of the strength and mystical power of women.   My deepest prayer is that The Blood Tales does for the blood what The Vagina Monologues has done for the vagina."
THE BLOOD TALES is presented by Silver Moon Theatre Co., who are dedicated to bringing the unspoken voices of women to the stage, through bold and revolutionary theatrical creations. Silver Moon Theatre Co. productions are a fine blend of theatre with an undertone of ritual and magic.
A special Post Performance talk will take place on Sunday 10 March inviting other artists, anthropologists and menstruation activists to discuss with the audience alternative and empowering visions for the female body in contemporary society.
What better way to celebrate International Women's Day than an evening at THE BLOOD TALES which helps demystify the most misunderstood phenomena of a woman's body.
THE BLOOD TALES receives its UK premiere on International Women's Day at the Chapel Playhouse Theatre, 308-312 Grays Inn Road, London WC1X 8DP on Friday 8 March 2019 at 8pm and runs for three performances until Sunday 10 March. Tickets £10 and can be booked via Chapel House Theatre Suitable for 18+ Contains nudity, swearing and adult themes. Duration 50 mins no interval.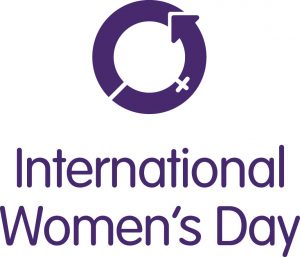 The production will also be at the Brighton Fringe from 10-12 May 2019.     #TheBloodTales
Media enquiries: Contact Mandy at M Seven PR