I'm very proud to have completed my first year owning my own business. I'll be celebrating tonight with my closest friends and family who have supported me since leaving the world of full-time employment nearly two years ago.
Since officially launching M Seven Public Relations last year I haven't looked back. Over twenty-five years of experience in the PR Industry, together with my hard-work and passion, has seen M7 build a varied and exciting client base very quickly achieving great media coverage for clients across the country.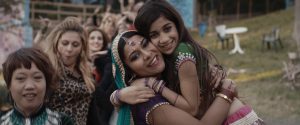 Based in Birmingham, M7 has overseen successful campaigns for several festivals including Birmingham Indian Film Festival, which included a red-carpet event, and BEDLAM for Birmingham REP and Solihull NHS Trust.
For the third year running we're on board overseeing the national and regional media campaign for Birmingham Improv Festival which has seen an increase in media coverage year on year. Plus, we'll be helping with content once again, on their social media platforms. If you haven't seen Improv live I'd strongly recommend a visit – it's great fun, clever and with lots of audience participation. We'll be announcing some exciting news very soon!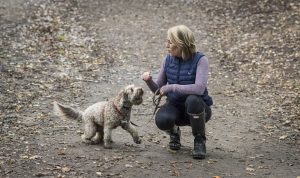 In London we're overseeing corporate and social media for a fantastic client who is paving the way in tailored house and pet-sitting in the affluent Hampstead area – their clients include some well-known celebrities too! Plus, we're also providing business advice and social media management for an independent award-winning Beauty Academy who will be launching a new business venture later in the year.
On the road, M7 oversees the national and regional PR Campaigns for a successful touring theatre company who perform in venues across England – they recently secured an exciting London date. Last year M7 secured 15 live radio interviews across the country for their last tour with features and previews in major cities. Last month we were delighted to have been invited to take on their Corporate PR at an exciting time in the theatre company's growth.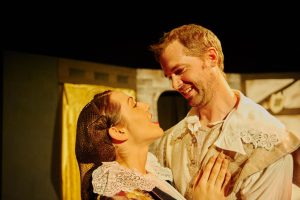 Late last year we were also approached by a theatre company in Cornwall to provide PR support for their fundraising activities. Money raised will go towards a national tour of a brand-new play.
Other work includes the national and regional PR Campaigns for the major city-wide music project for-Wards working across the city with professional composers. The 2nd year launch at Royal Birmingham Conservatoire, with an introduction by Julian Lloyd Webber, was the focus of a full-length feature on BBC Midlands Today and was supported by radio and many talented young bloggers. This exciting project will culminate in world-premiere public performances this summer so do keep-look out.
Continuing the music theme, we've recently welcomed an amazingly talented singer-songwriter to the M7 family already securing him a live BBC Radio performance ahead of a headline gig in Cheltenham. Definitely one to watch.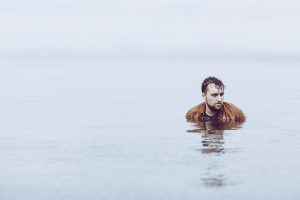 The last 12 months has been overwhelming. I've met and networked with so many people in Birmingham – a very exciting place to work and one of the leading cities for start-ups and entrepreneurs.
It's been a fantastic journey already and I'm looking forward to the next 12 months working with more amazing and talented clients.
I'd liked to take this opportunity to thank a few people who have supported me through this incredible time, namely my husband David, who totally believed in me, my business coach Jackie Cummins who I am also proud to call a friend, Simon  from Simon Harper PR who I am very grateful for his advice, support and friendship, BBC Radio WM's Kevin Pashby who has kept me smiling and laughing, and Marta Kochanek photography and Barbara Gibson-Kochanek who did wonders making me look half decent for my website!!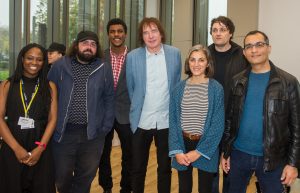 Thanks also to the fantastic media who have supported the many stories I have pitched, my web designer Mark, my brand designer Lee, my incredible friends, too many to list here. And last, but certainly not least, my clients who I love working with.
Here's to the next 12 months!
If you would like to know how M Seven Public Relations can help your business grow why not give us a call we'd love to hear from you. Tel: 0745 4365421 or email mandyrose@msevenpublicrelations.co.uk