June kick started what is an exceptionally hot summer for us all and what proved to be one of the busiest month's this year for our clients here at M7.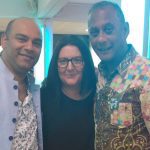 Birmingham's 4th Indian Film Festival
Birmingham Indian Film Festival 2018, the biggest in Europe, received its glittering red carpet opening at Cineworld with the cast and creatives of the film Love Sonia which tackled sex trafficking – a film which will be released in India this September. The film was attended by celebrities and VIP's who enjoyed a  Q&A with the cast afterwards. The ten day festival saw 15 screenings of independent films each receiving their Midlands premiere with most being attended by cast and creatives.   We met some incredibly talented Directors and Actors, made some fantastic friends and enjoyed a spectacular and ground-breaking season of film.  We were very excited with media coverage with live TV from the red carpet, regional previews and coverage reaching an international audience.  Here's to next year!
Everything Must Go!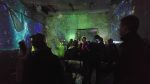 Friction Arts, a Birmingham based community arts organisation, who work regionally and internationally, produced and performed a large scale performance and exhibition piece in the vacant Birmingham Wholesale Markets.  The Wholesale Markets have been the life blood for many living and working in the city. It closed its doors to the traders and public in May after 950 years of a market being on the site in Pershore Street.  Friction Arts have been working with the Markets to photograph and record activities of the famous markets over several years, the legacy of which will be archived for generations to come.  .   We know the  markets well so we were really excited to have been asked to oversee the PR for this 5 day event which saw a major BBC Midlands Today feature, online previews, Radio and bloggers coming live from the performance. Friction Arts have a real passion for communities and this really showcased their ambition to help keep the Markets alive  M7 is now delighted to have been invited back on board by Friction Arts for another arts project.
for-Wards world premiere performances
We were honoured to have been working with the creative team at for-Wards since October last year on an ambitious and mammoth city-wide music project.  for-Wards saw 100's of people in Birmingham from a range of community groups collaborating with 6 professional composers to create a sound map of Districts in the city.   The project culminated with live world premieres of 6 music pieces from all music genres in venues across Birmingham.  The project led by composer and musician Bobbie Jane-Gardner ended late last month with DJ Pogman premiering his composition at Concerts in the Park.  Media coverage included two features on BBC, print previews in Birmingham Mail and Sutton Coldfield News, plus various radio including two live studio interviews on Radio WM.   A specially commissioned vinyl  of all the main music compositions will be available in September.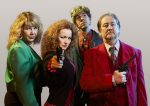 A TWIST in the tale!
Baroque Theatre Company, an established and successful independent touring theatre company, presented the first ever professional tour of TWIST a comedy thriller by writer Miles Tredinnick who has written scripts for BBC's Birds of a Feather.  The company toured to over 16 venues across England taking in the New Wimbledon Theatre for two performances and Bromsgrove's Artrix Theatre for the first time.  M7 oversaw the national tour PR Campaign working with the producer to secure features and previews in publications and online in towns and cities across the country.  Over 15 radio interviews were  secured across the tour.   We'll be announcing their later summer/autumn/winter tour shortly.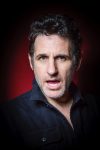 Discovery Festival  
Warwick School's first ever Arts Festival was launched to the media by M7PR. This large scale festival featured 7 days of outdoor immersive theatre, performances by Leamington Spa's dance company Motionhouse, sculpture trail, professional workshops, music concerts, previews of Edinburgh Fringe performances.  Canadian comedian Tom Stade, headlined with his brand new show.  Previews and radio interviews, including a live with Tom on Radio WM, were arranged over a four week period leading up to the opening.
M7PR works with a range of regular and new clients based around the country – from Norfolk, Scotland, London, Surrey to Birmingham and the Midlands.  Project based or continuous.  From web management, corporate PR, through to social media, podcasts, marketing and brand management.  We are a hard-working, passionate consultancy who regularly achieves media coverage for our ambitious and creative clients.  And, more importantly,  we don't promise clients work we cannot deliver!
M7PR is shortlisted for PR and Marketing Agency of the Year in the City of Birmingham Business Awards 2018.