Hampstead Housesitters has broadened its client services in the Hampstead and London areas with a newly formed partnership with Muswell Hill based Garland Flowers.
The partnership will allow Hampstead Housesitters' Founder and Owner Christiana Hines to provide complimentary bespoke flower arrangements for existing clients on their return from business or vacation.
Commenting on the partnership Christiana said "This is a great example of two successful business women working together in the local community. I am delighted to support the dedicated work of Garland Flowers who provide stunning flower displays for their clients. I hope this partnership will help to grow both our businesses leading to more expansion in the future and an even better service for our clients."
Louise Davies owner of Garland Flowers, who recently provided the flowers for Garland's largest wedding to date, added "Our businesses initially met through social media providing each other with business help and support. I'm delighted therefore to have been approached by Christiana and am looking forward to creating beautiful arrangements to welcome home the clients of Hampstead Housesitters – it's a small touch that makes a lasting impression."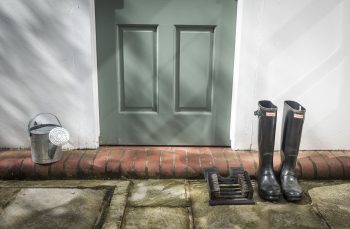 With a 24:7, 365 days service each year Hampstead Housesitters has fast become a key part of the Hampstead community. It is one of the most popular house/cat and dog sitting services in the area providing bespoke and tailored services for both clients and their pets.
In 2016, following the success of Hampstead Housesitters, Christiana invested profits in its sister company Hampstead Hounds. Since then, both businesses have been awarded with successful growth over the last 3 years, from cat-sitting for one client to averaging 6 House sits a month and 30 dogs per week for dog-walking.
With Christiana's background in Psychology Hampstead Housesitters is now embarking on a series of courses in Canine Behavioural Training to add to the portfolio of services for clients.